Imagine shopping around, from dealer to dealer, for a second car and paying $6,450 for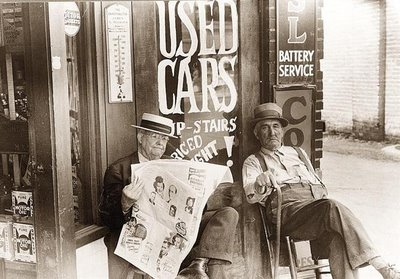 it.  Then, the following week you read on-line that there is a program for a person in your situation where such a car is FREE!  You would not have to pay even $1.00 for that car.  What would you do?  Do you really think that auto dealer is going to refund your money?  Do you think any of them will fess up to not knowing about such a program? 
This is what I deal with often – not in cars but Veteran's Benefits.  Many so-called VA Lenders fail to ask one simple question of every Veteran. "Do you receive any disability pay from the VA?"  The failure to ask that question costs disabled Vets thousands of dollars unnecessarily.  
Let's say a Vet buys a $300,000 home and uses their Eligibility for a no-down VA.  If that Vet  receives disability pay, he/she does NOT have to pay the "VA Funding Fee".  A first time user of their VA Home Loan benefit has a Funding Fee of 2.15% of the VA Loan amount.  So, our $300,000 sales price and VA Loan amount would have a $6,450 Funding Fee as part of the Veteran's costs.  HOWEVER, if the Lender asks that question and does the proper paperwork for the disabled Vet, the Veteran's Administration will waive that $6,450 VA Funding Fee.  Good news for the 267,318 disabled CA vets (3,268,045 nationally).
"It's who you know that makes all the difference in the world".  That is true. But even if your Uncle Bob is an auto dealer, if he doesn't know that your situation has benefits we have to tweak the slogan: "It's not just who you know but what they know that counts".  
Do you know of any such situations?  I'd love to hear from you.