With the World Cup focus and among all of the flag showings, I still think Old Glory is the most awesome: bold, balanced, and beautiful.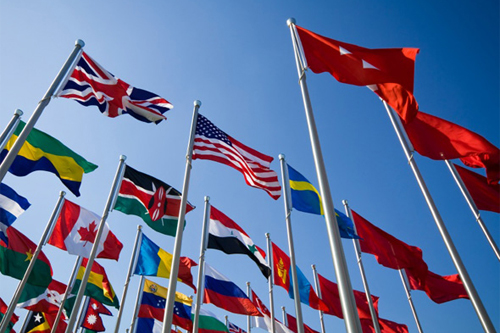 On 9/12/2001 I posted our flag in front of my home.  I had always posted it on Flag Day, the 4th of Jul, Memorial Day and Pearl Harbor Day.  But I vowed to leave my flag up until the 9/11 bad guys were brought to justice. That time has long past and she's still out there.  Actually, we're on our 4th or 5th flag.  It has just become part of our home.
Aside from the shear beauty of our flag I love all of it's symbolism and the ideals it represents.  Yes, the USA is not perfect.  We're reminded of that all too often.  But you do have to ask yourself – 'self, if the US is all that bad, why are so many people sacrificing so much to get here, often at the peril of their very lives?'
True, I do love travelling.  It seems that wherever we go we find something to like about that place: the beaches, the water, the native foods, the weather…But as awesome as these places are, "there's no place like home".  We've got it all AND, it's for everyone, which is the greatest attribute our USofA offers: "…ONE nation, under God, indivisible, with liberty and justice for all".
And of all of the renditions of our National Anthem, Whitney Houston's is hands down the best.  Give it a listen here.
What does our flag mean to you?